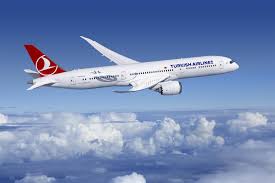 Successfully maintaining GSA of Turkish Airlines since 2010, supported TK to grow their business in Bangladesh by increasing frequency from 4 weekly to daily flights. Our staffs are delivering a prompt and efficient services to passengers with friendly and helpful approach with professional manner. They are providing service proactively when it needs to be, without being intrusive, and that makes passengers journey through the airport timely and enjoyable .Our staffs are supporting Turkish Airlines and doing all sort of activities including Reservation, Sales & Marketing, Airport operation and Accounts as well as Remittance related work in favor of Turkish Airlines in Bangladesh. Our company has obtained experience of handling Europe & USA bound passengers, the staffs are expert with Interline connection and fare as well.
Our staffs are experienced in working with airline check-in systems so they could able to provide fast, easy and seamless service to passengers. Our services include check-in, ticketing, boarding and arrivals, staffing VIP lounges, VIP Meet & Greet, help for passengers needing special assistance and are provided in accordance with airline's specific service requirements. As experts in passenger handling and with experience gained from operations, we have the knowledge and capability to deliver passenger's service expectations every time. We have been efficiently handling aircrafts A330, A340, B777 and B787.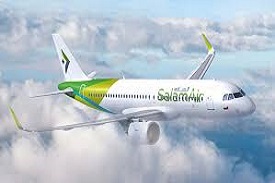 Another success story of maintaining strong growth since the launch of Salam Air in Bangladesh with increased frequency from weekly 3 to daily flights in just 9 months of starting operation. Salam Air also commenced weekly 7 flights between Chittagong and Muscat from 07 October, 2019. Carrying passengers to/from Muscat (MCT) operating with aircraft Airbus A320. We provide passenger services at the Sales Counter, from check-in to boarding providing fast, efficient and professional solutions to passengers. Our teams are committed to providing the highest quality of aviation services and the most enjoyable airport experience to customers. Our staffs are providing support to Salam Air (OV) and doing all sort of activities of Reservation, Sales & Marketing, Airport operation, Accounts, Remittance related work including Credit collection from Travel Agent in favor of Salam Air  in Bangladesh.  
We are experienced in providing fast response operations, assigning employees to meet operational requirements timely in professional. Our teams are trained to comply with all relevant standards to create a safe and secure airside working environment to protect aircraft, crew and customers and eliminate any potential risk of operating delays. We are always ready to look at new opportunities and have the experience and resources to consider the launch of passenger services.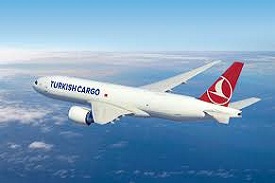 Starting with 1 freighter initially, now operating with 3 freighter flights weekly, cargo operation is continuing with passenger flight as well. Our cargo operations are designed to offer premium products that improve Turkish Airlines (TK) revenues and yields. Working with the Turkish Airlines since 2010, we deliver the fast and efficient standard of service in full compliance with all local and Turkish Airlines security regulations. Our highly trained and experienced operations teams are experts in optimizing the capacity of cargo pallets and containers, ensuring maximize revenue potential on every flight. In the highly competitive international air cargo market, according to business needs to be lean, efficient and to work with a partner that helps to identify cost savings and ways to operate more efficiently; we do this through regular analysis of business and proactive communications.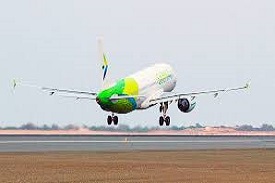 With the partial capacity of cargo at the passenger aircraft, we are carrying perishable items to Middle East. The on-time performance to fulfil flight schedules and ensure customers to come back and fly again in the future is important for operating cargo in passenger aircraft. In a dynamic airport environment, new challenges arise on a daily basis but our cargo teams are trained to be flexible, to think proactively and to resolve issues quickly to eliminate any potential causes.
Including the Cargo Rate negotiation with agents our staffs are  involving over all Cargo Operations Management of SOP (Standard of Procedure of Flight Operation), complete the work in accordance with changing procedure of airlines rules and regulation, liaison & correspondence with associated agencies BG, CAAB, Customs, Security, Ground Handling Agent for equipment and logistic support related to flight operation; along with cargo receive & weight checking, cargo loading and planning, pre-flight & post-flight activities, export shipment monitoring and tracking, Keep track of ULD inventory & monitor weekly SCM report.